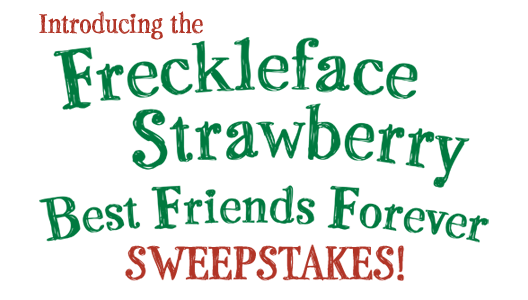 They both like lunch.
They both like reading.
They both have hair.
They both have feet.
They both have families.
They both like each other.
They're BFFs!

But when playground playmates tell them boys and girls can't be friends, their friendship is tested.
Told with humor and heart, this story celebrates the importance of recognizing and keeping a true friend.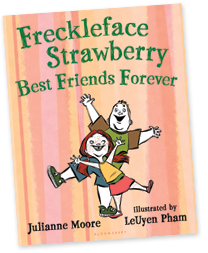 will receive a complete set of Freckleface Strawberry books and a signed print by New York Times bestselling illustrator LeUyen Pham, created just for your library!
Freckleface Strawberry: Best Friends Forever and a matted limited-edition Freckleface Strawberry print.
will receive a signed copy of Freckleface Strawberry: Best Friends Forever.


Contest ends October 10, 2011.
Click Here
for complete sweepstakes rules.