Wise words from Library Journal
By Barbara Hoffert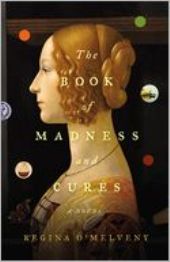 In recent years, with the appearance of books like Tracy Chevalier's

Girl with a Pearl Earring

(a "brainy novel whose passion is ideas," said the

New York Times

) and awards winners like Penelope Fitzgerald's

The Blue Flower

, Charles Frazier's

Cold Mountain

, and Hillary Mantel's

Wolf Hall

, our understanding of historical fiction has broadened considerably. In fact, today's historical novels vary so widely in tone, depth, and audience (fans of

Wolf Hall

aren't likely to pick up Philippa Gregory's Tudor romps) that bunching them together can seem a little odd. Should these titles even be called historical fiction? It's a question I got to debate recently while serving on the panel "Historical Fiction: An Enduring Genre in a Changing Landscape," sponsored by the Women's National Book Association's New York City Chapter.
Read More...