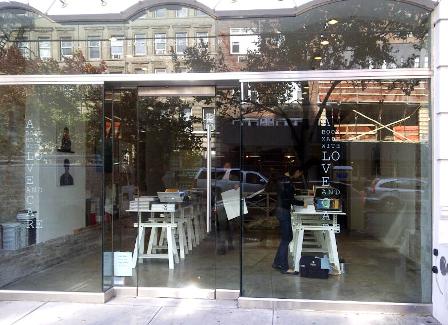 New Zealand publishing house
PQ Blackwell
is opening a pair of Love and Care pop-up shops in Manhattan for the holiday season. In addition to the publisher's own list of titles, the shops will carry books from Abrams and Chronicle at 50% off retail or more. Love and Care shops will also offer free gift wrapping and free same-day shipping within Manhattan on purchases totaling over $100.
The first pop-up opened this weekend in the Meatpacking District at 344 West 14th St., and the South Street Seaport location at 12 Fulton St. will open November 18.
Geoff Blackwell began with bookstores in the rural (but very trendy) Wairarapa, east of the ranges out of Wellington. Now, he is truly international, with a reputation for producing newsmaking biographies and beautiful books.
See more background of this amazing venture on
BeattiesBookBlog