We were all horrified at the sacking of the libraries and museums of Baghdad, the cannoning of the great Buddhas in Afghanistan, and the destruction of Palmyra in Syria, but a surprising amount has been saved -- because of the heroism of archivists.
A wonderful article in the latest
New York Review of Books
-- of which this is a very short extract:
In almost every major modern conflict in which efforts to save art and historical monuments have had substantial success, they have depended on the actions of local curators, art historians, and activists rather than international laws or foreign interventions.
During the civil war in Beirut (1975–1990), when the National Museum of Beirut was on the front lines of the conflict, it was the museum's own curator, Emir Maurice Chehab, who saved much of the collection, including Phoenician sarcophagi and monumental statuary, by encasing them in concrete in the basement.
In Afghanistan, the Bamiyan Buddhas were lost, despite huge international outcry; but the National Museum's Bactrian Hoard—more than 20,000 extraordinary gold, silver, and ivory objects from a Bronze Age burial site—was quietly saved, thanks to the courage and ingenuity of a group of Afghan curators who kept them hidden for years in a vault under the Central Bank in Kabul. And in Timbuktu, when jihadists overran the city in 2012, intent on wiping out the city's extraordinary medieval Islamic heritage, it was local librarians who spirited away to safety thousands of rare manuscripts—by truck and canoe.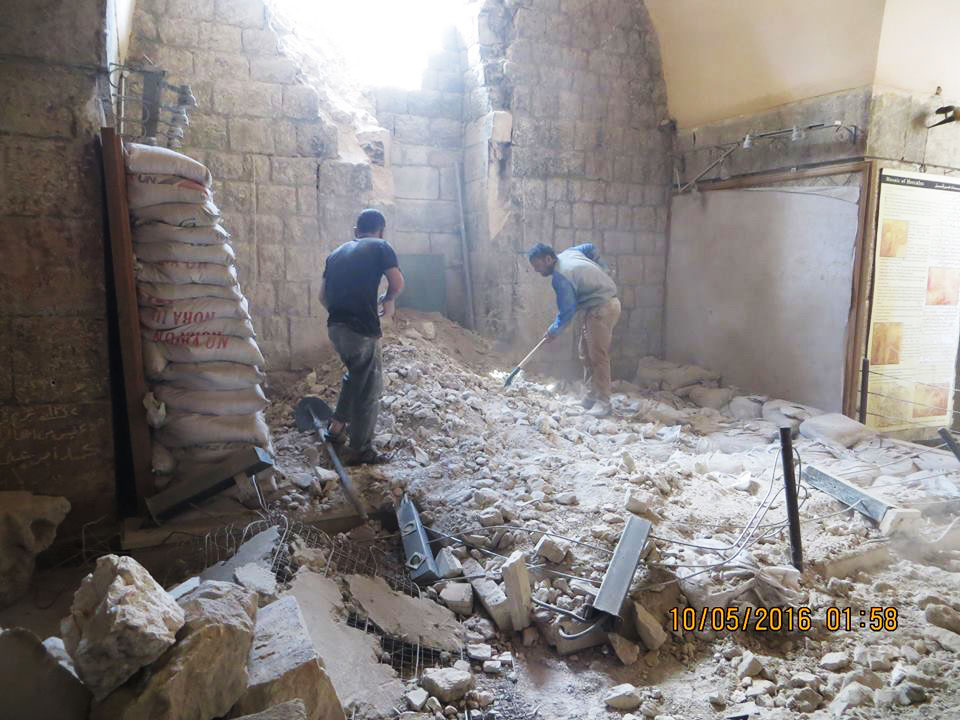 Though little noted, local preservationists have already proven crucial in the Syrian conflict itself.
One of the most striking cases is the Ma'arra Mosaic Museum in a region of Idlib Province in northwestern Syria that has been bitterly fought between various rebel groups and the regime. The museum, which occupies a historic Ottoman Caravansarai, was hit twice by the regime in a barrel-bomb attack in June 2015 and in a second air strike in May of this year. But its collection of large-scale Roman and Byzantine mosaics—including an extraordinary series depicting the life of Hercules—has largely survived because of the efforts of a group of local activists, who had encased the works in protective glue and sheeting, covered by sandbags, a few months before the first attack, and resandbagged before the second one.